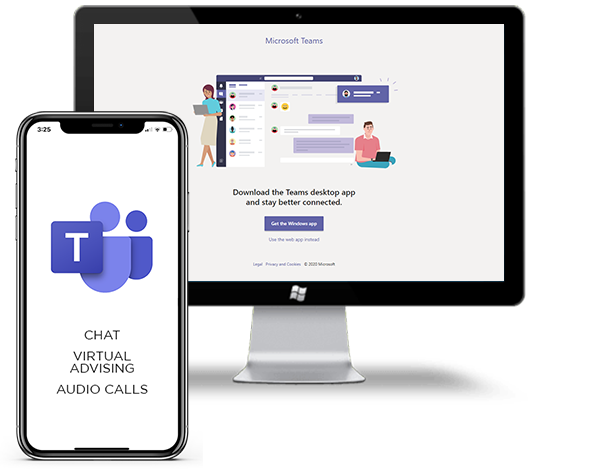 Connect with your Advisor using Teams.
Appointments are now available Virtually. Once you have booked an appointment, you have the option to download the Microsoft Teams App on your desktop, tablet, or phone.
Academic Advising appointments should take place via computer as it facilitates the use of screen sharing, file sharing, and quicker access to sharing links. 
Teams can also be useful for chat/messaging features and phone calls.