STEP 1: 
Log in to Navigate Student using the single sign-on (NMSU user name and password).
STEP 2: 
After logging in, select Appointments from the side menu.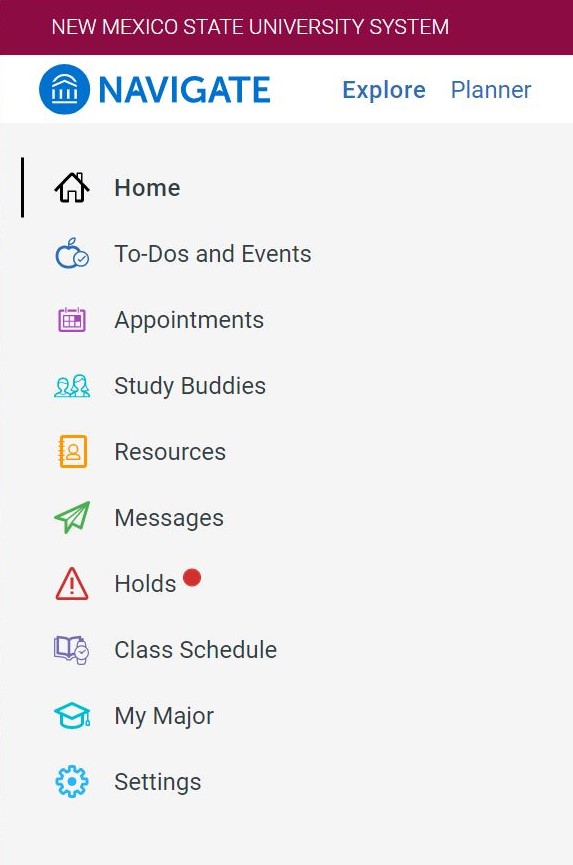 STEP 3: 
Under your Upcoming tab, you'll see your scheduled appointment(s). Select View Details.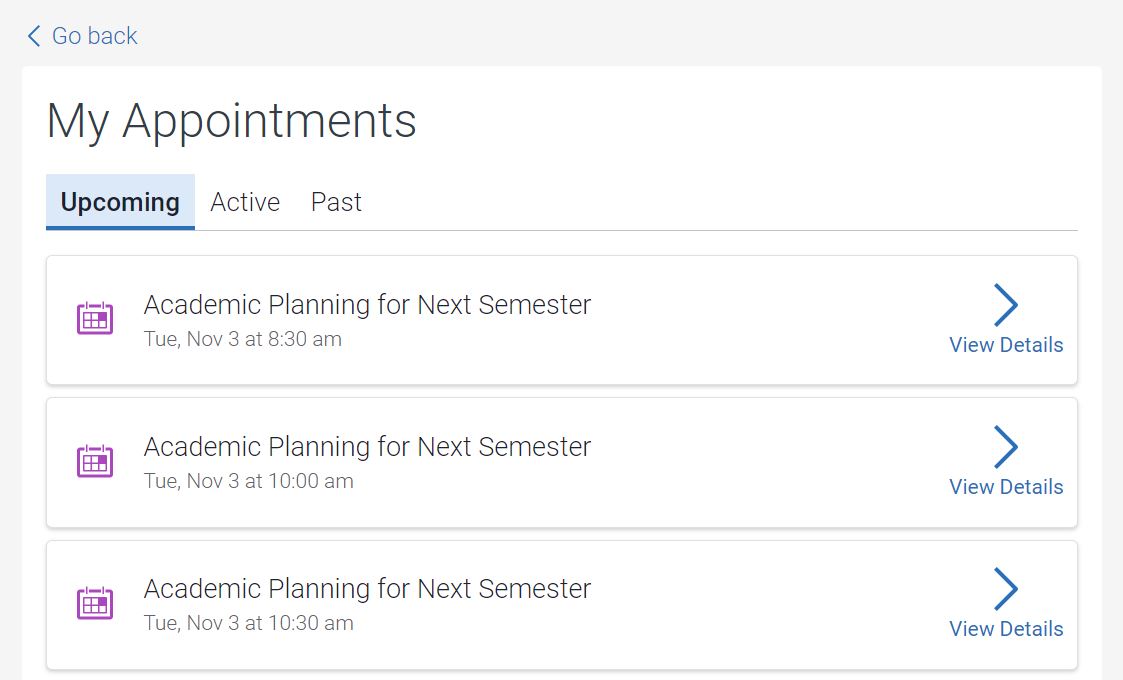 STEP 4: 
Scroll down to the bottom of the page and click on Cancel Appointment.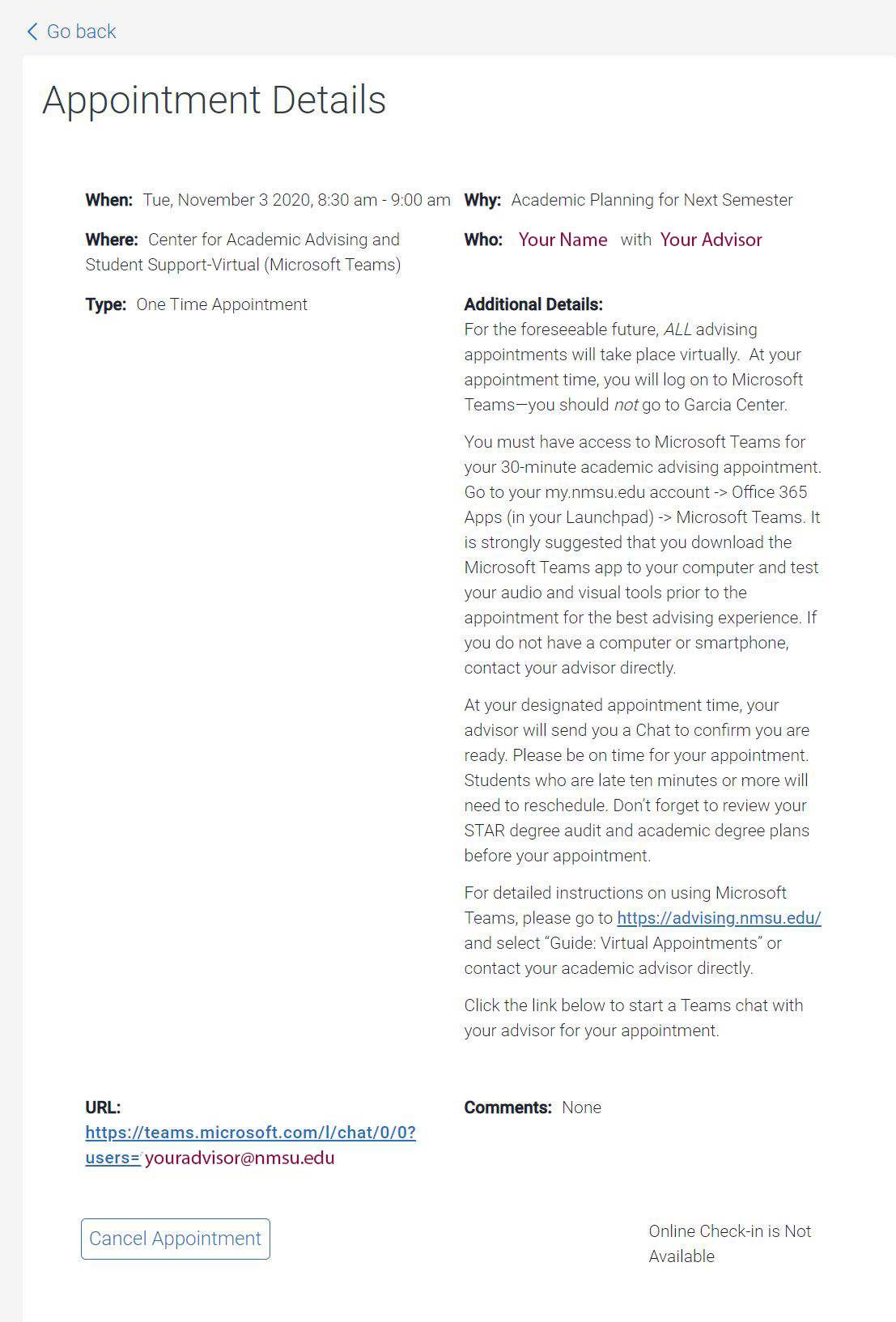 STEP 5: 
Select Cancelled- Student Request for the reason, then provide brief details of why you canceled. Click Mark as Cancelled.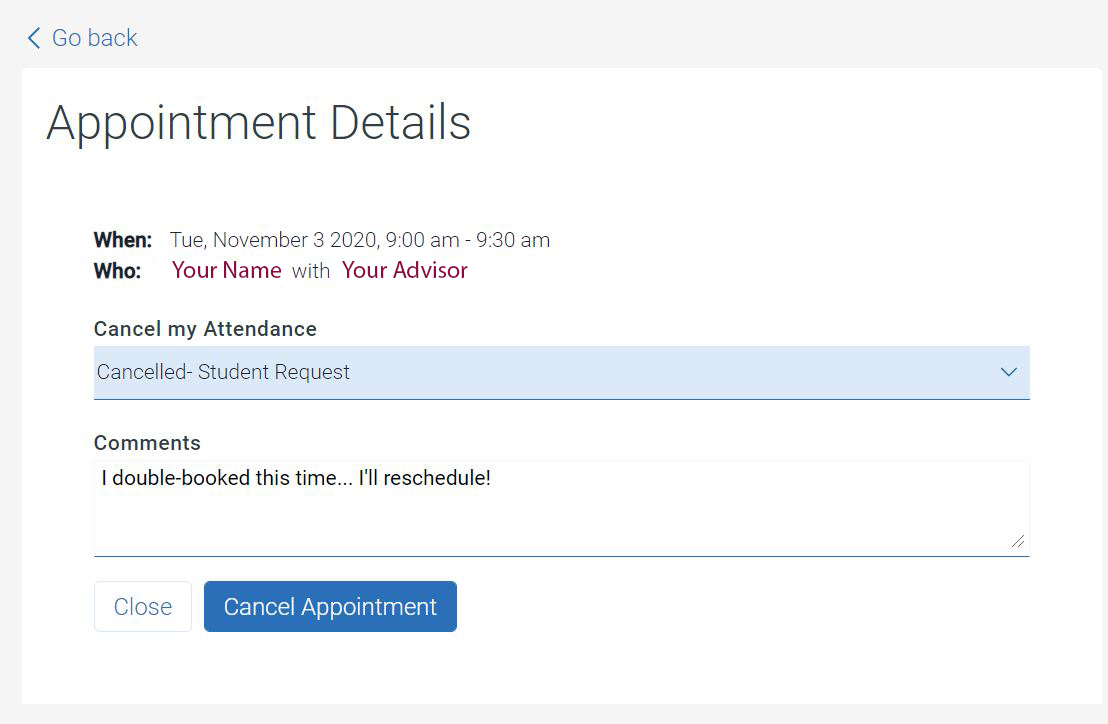 STEP 6: 
Your cancelation is complete when you see the screen below. If you need to reschedule, click the Reschedule button and resume with the booking.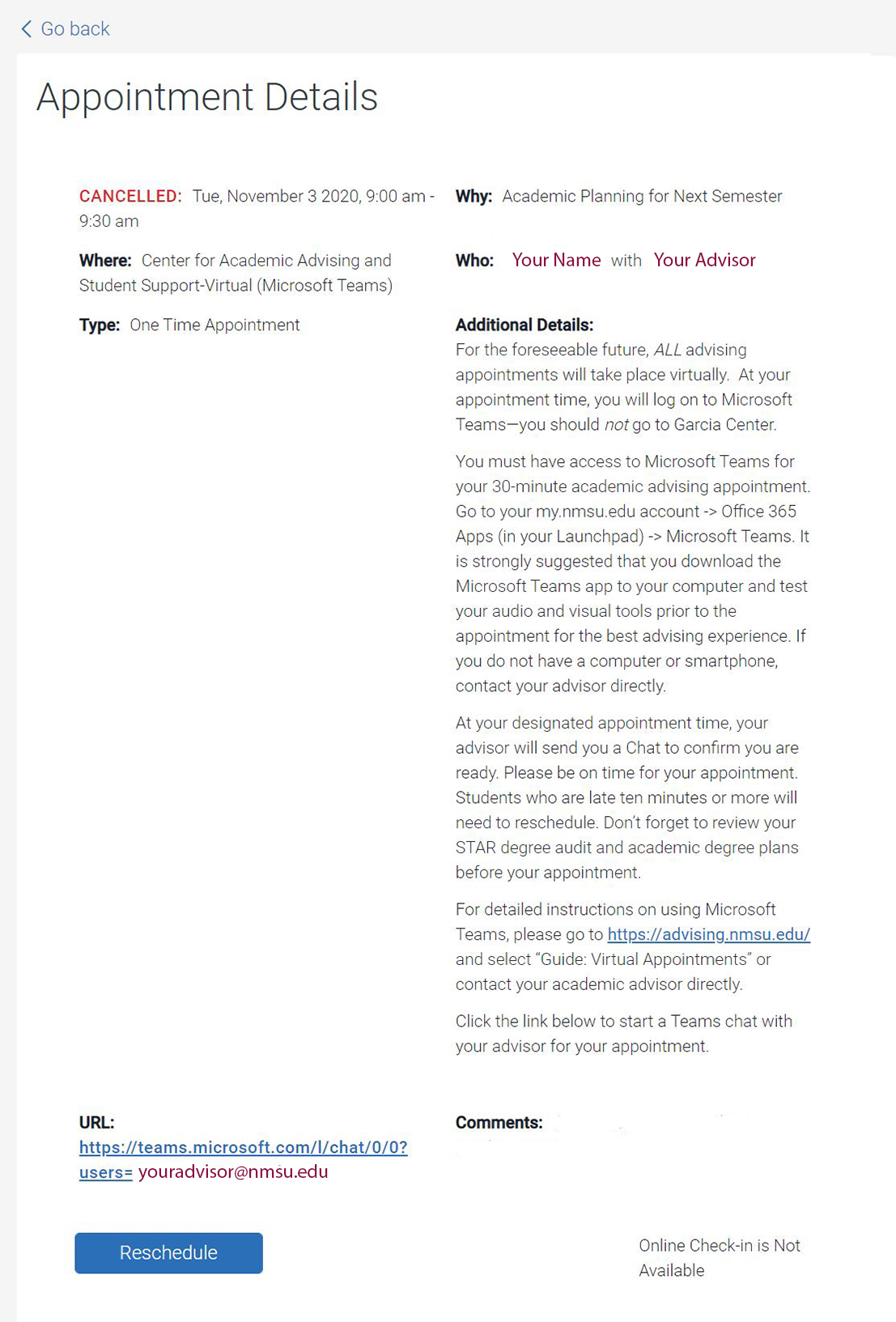 If you encounter any problems, please call 575-646-2941.