STEP 1: 
Log in to nmsu.campus.eab.com using single sign-on (NMSU user name and password).
STEP 2: 
After logging in, your home page will appear. You will see all upcoming appointments.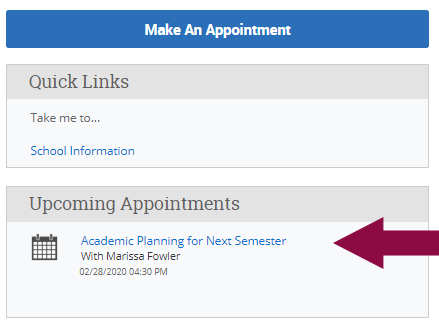 STEP 3: 
Click into your upcoming appointment and select Cancel My Attendance.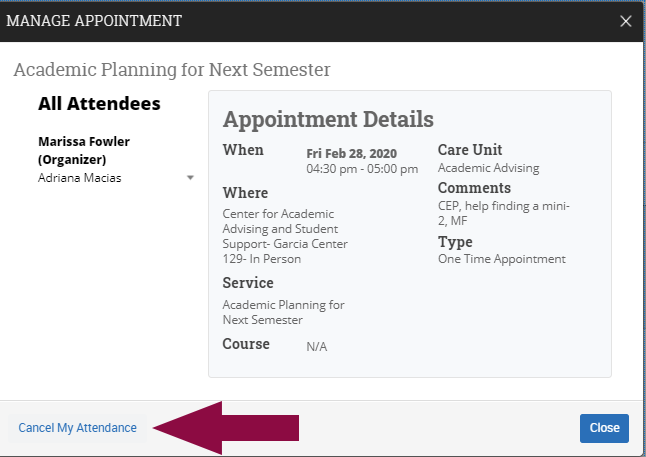 STEP 4: 
Select Cancelled- Student Request for the reason, then provide brief details of why you canceled. Click Mark as Cancelled.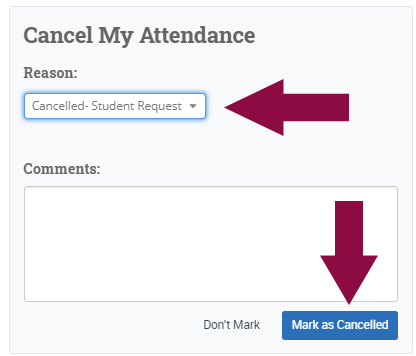 STEP 5: 
Your cancelation is complete when you see the screen below.

If you encounter any problems, please call 575-646-2941.