You may have noticed that our booking system looks a little different. Use this guide as a reference to ensure that your advising appointment is flawlessly scheduled.
Booking an Appointment
STEP 1: 
Log in to Navigate Student using the single sign-on (NMSU user name and password).
---
STEP 2:

 
On the Home screen, click Appointments.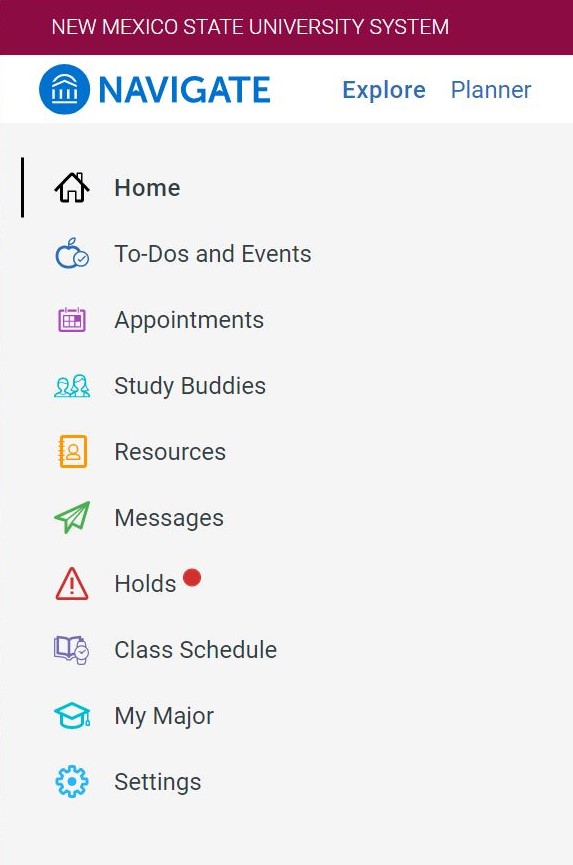 ---
STEP 3:

 
Under the Upcoming tab, click on the Schedule an Appointment button.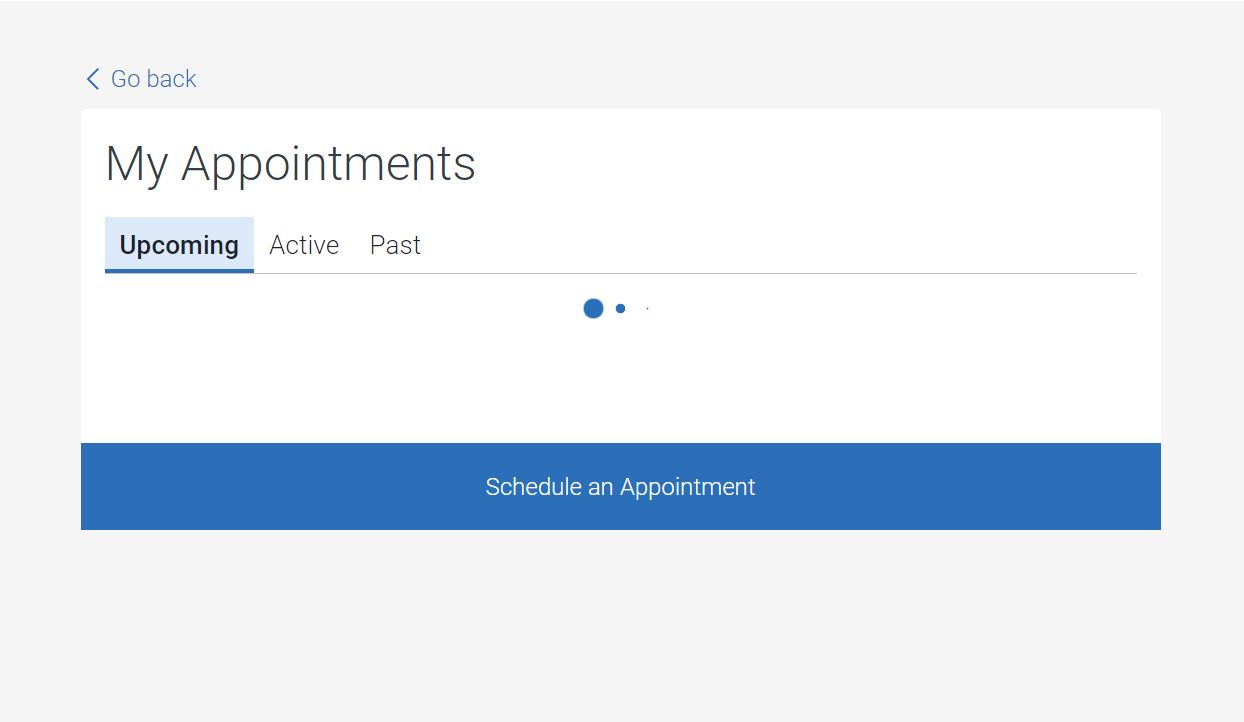 ---
STEP 4: 
Select the appropriate Reason for the appointment. Currently, only Academic Advising is an option but more options will be available, soon!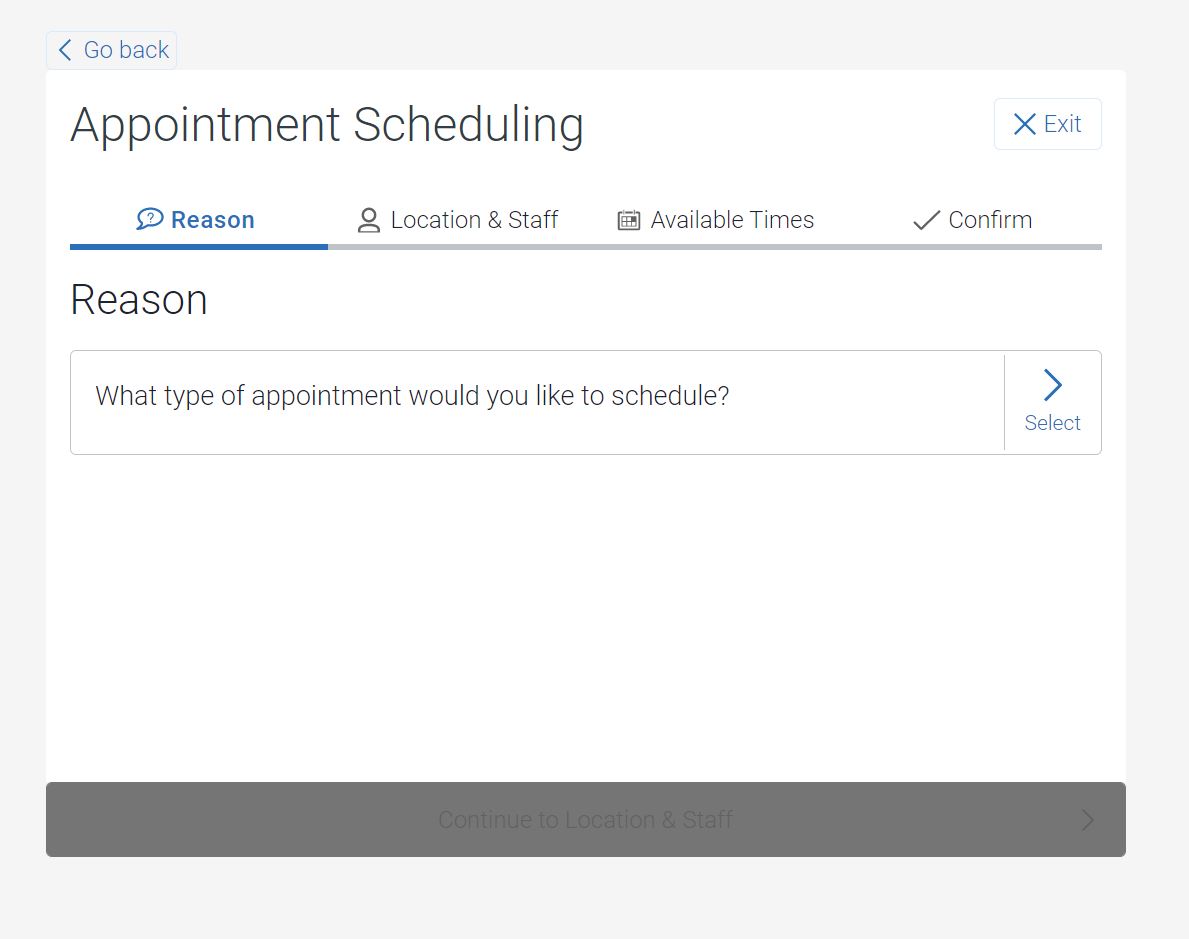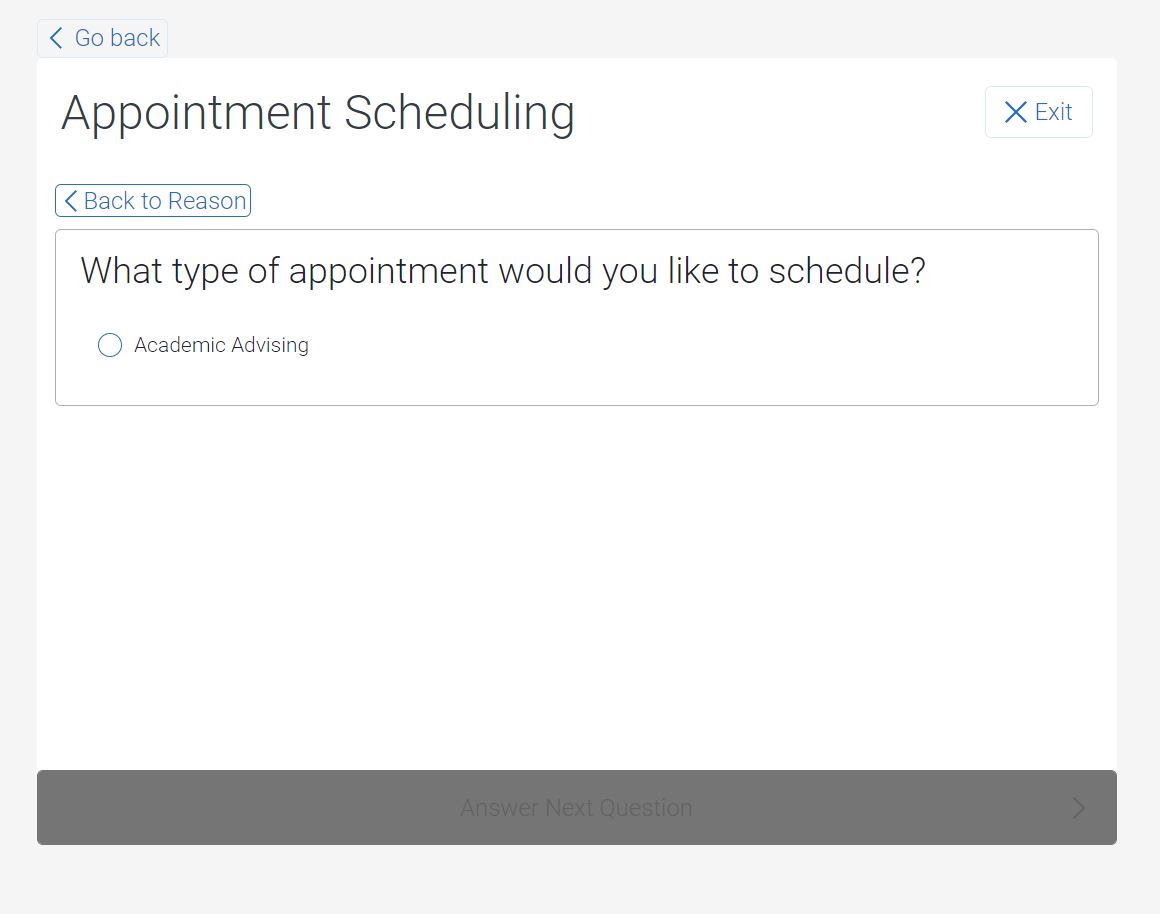 ---
STEP 4.5:

 
Continuing with the Reason, select the topic you'd like to discuss with your Academic Advisor. Then Continue to the next step.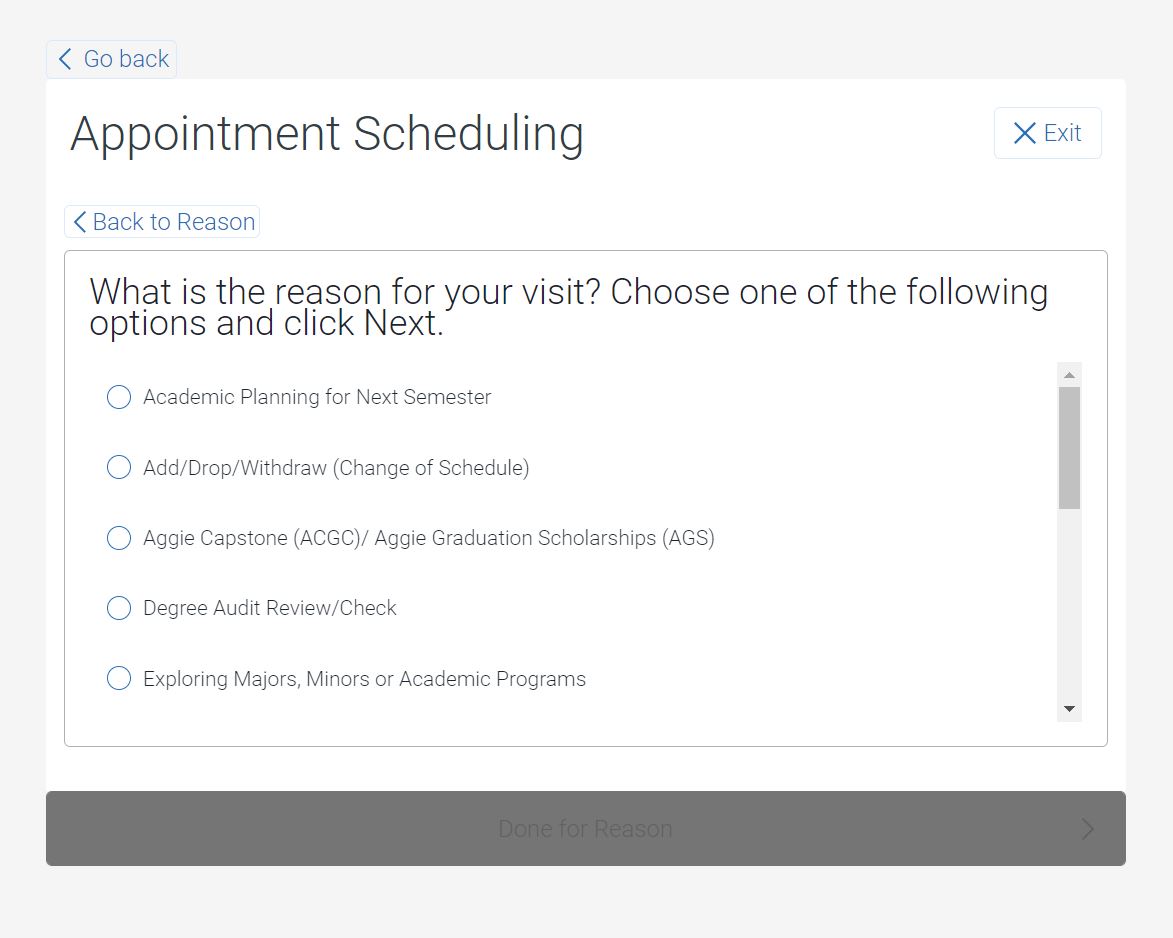 ---
STEP 5:

 
Next, select the Location & Staff options. Choose an appointment type. Currently, Main Campus is only offering Virtual appointments.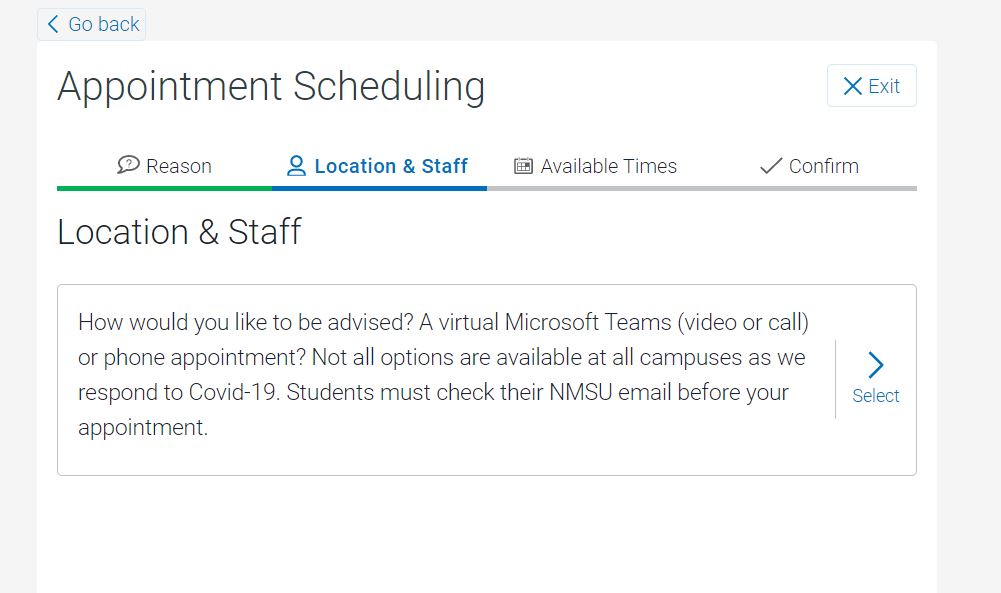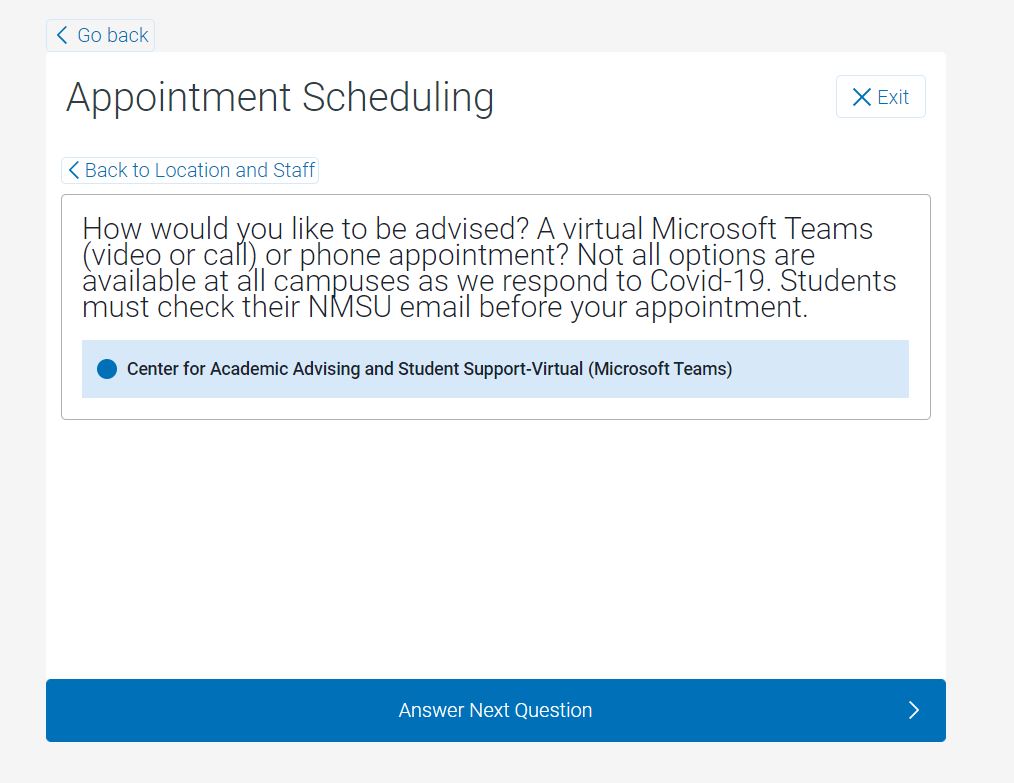 ---
STEP 5.5:

 
Select your advisor. Typically, this will be your primary advisor. If you have a need to meet with an advisor other than your primary advisor, please either call (575)646-2941 or email advising@nmsu.edu. Then, continue to the next step: Available Times.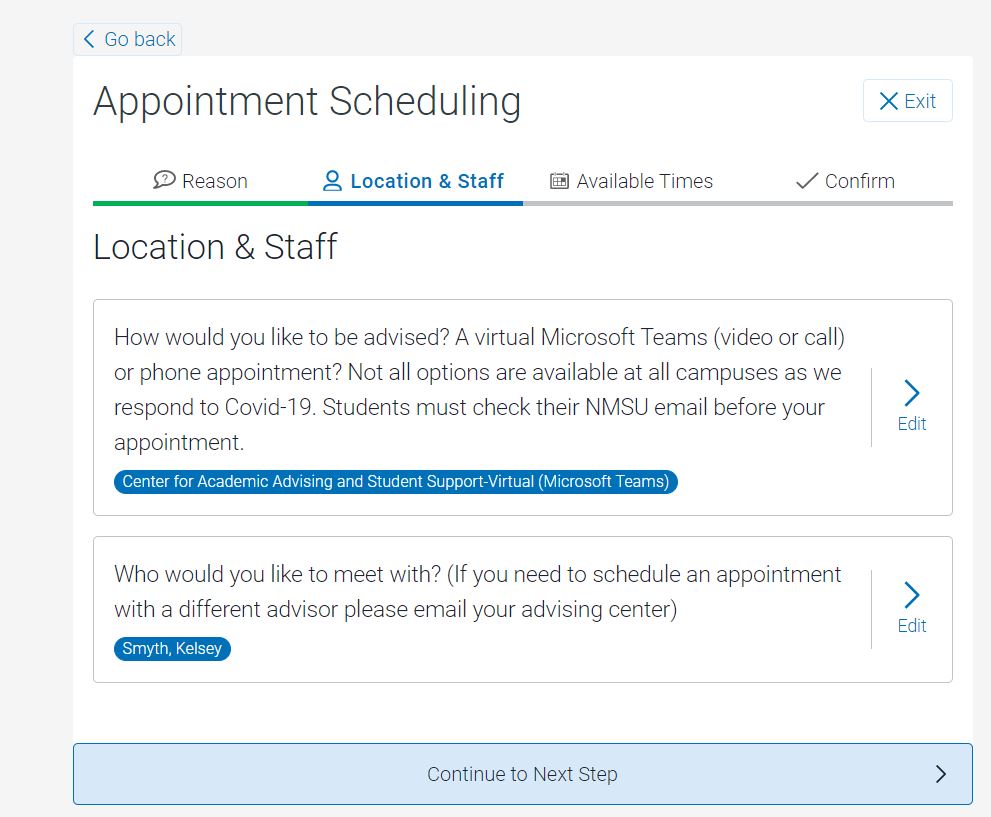 ---
STEP 6:

 
Select an appointment time.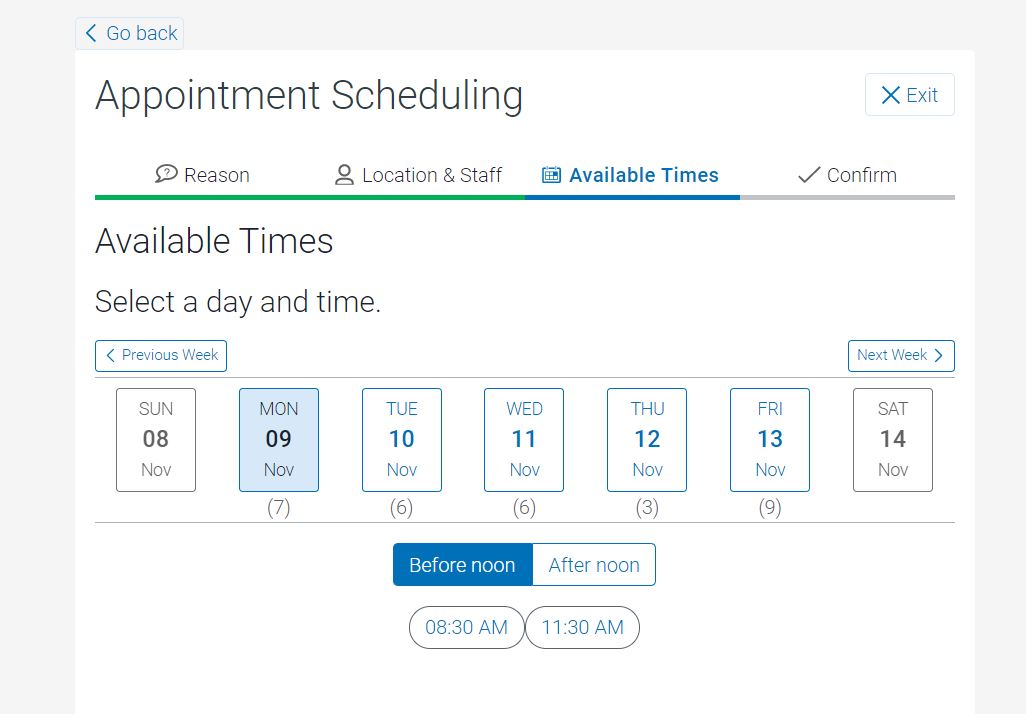 ---
STEP 7:

 
Confirm the details of your appointment, sign up for email and text reminders, and use the comment box to let us know any additional important information to help us prepare for your appointment. Make sure to click Confirm Appointment.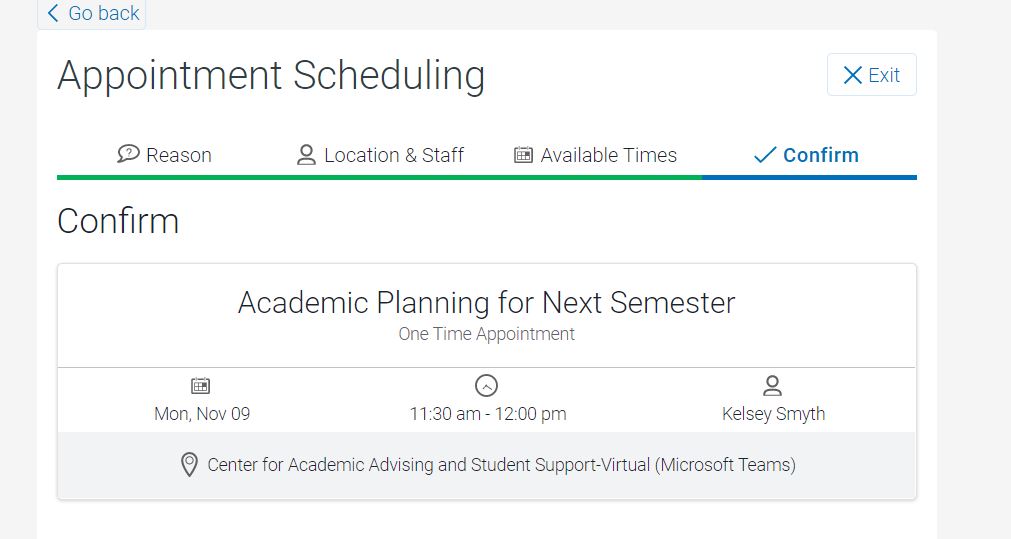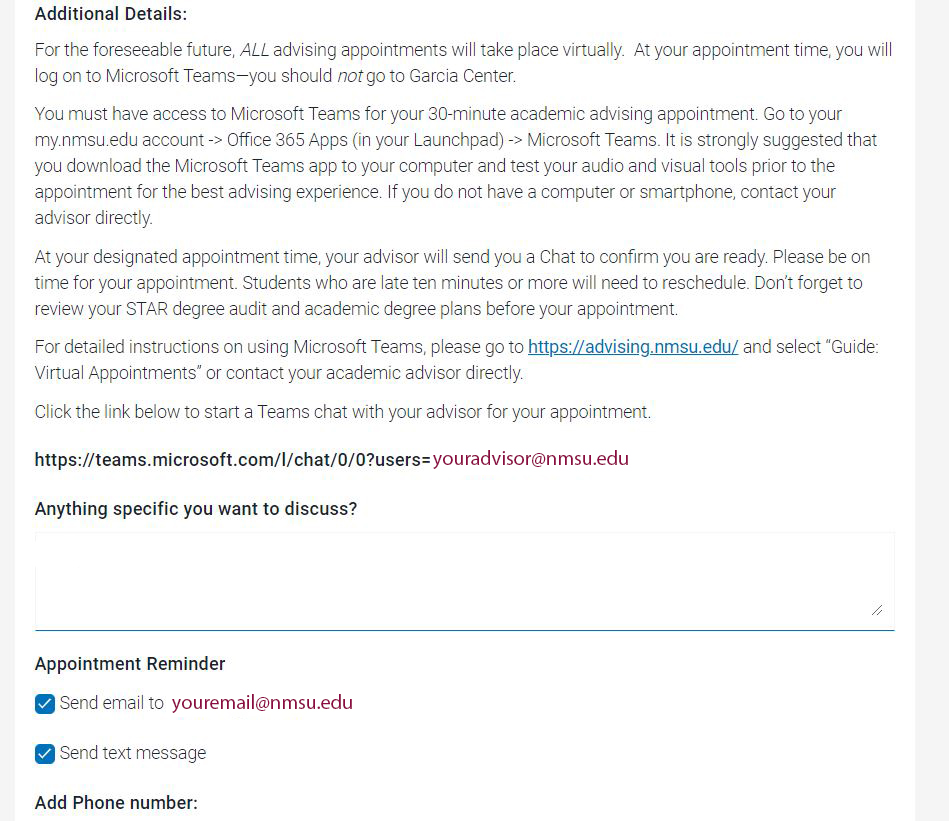 ---
STEP 8:

 
Your appointment is not scheduled until you see the screen below.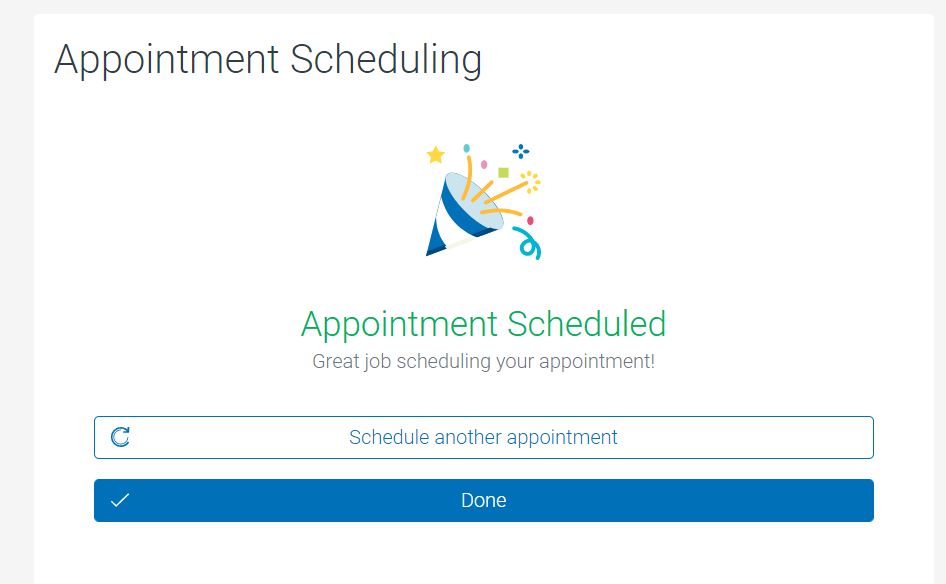 If you encounter any problems, please call 575-646-2941.